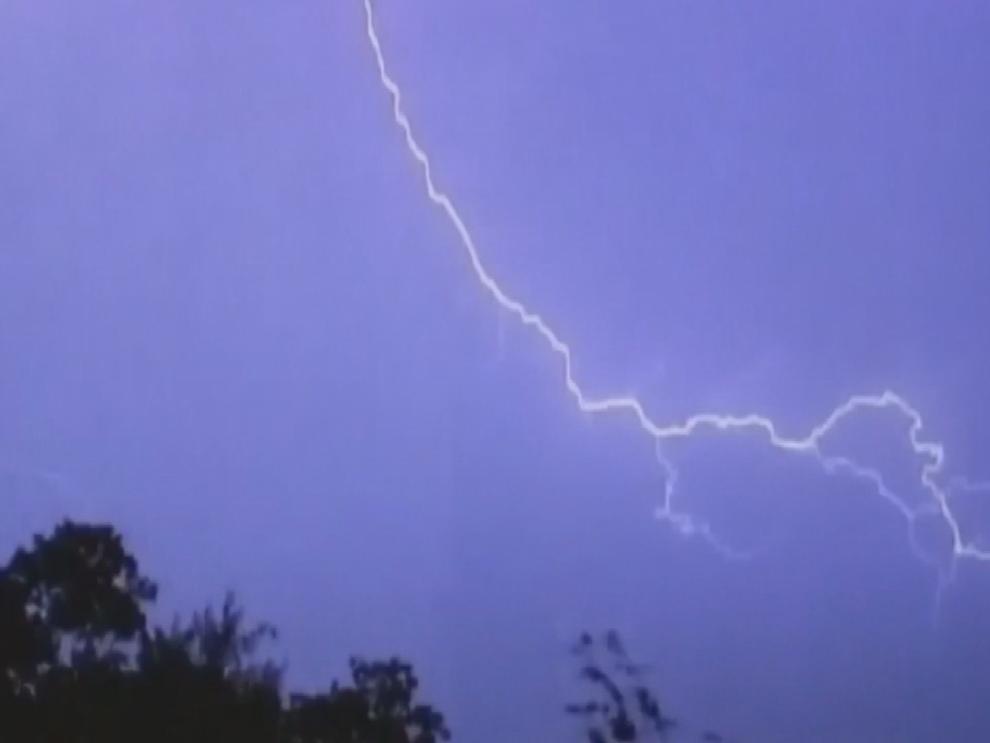 INDIANA (WTHI) - It's "Severe Weather Preparedness Week" in Indiana. The National Weather Service is putting in an extra effort to help everyone be prepared for when severe weather occurs.
These are terms you hear a lot: Watch and warning.
But what do they mean?
"A watch is more the probability of a storm or tornado actually happening, while a warning is more or less more likely to see it actually happening," said Lauren Kuenker, student at Indiana State University. 
"I think a watch is, they think something is gonna happen like if it's a tornado watch, they are waiting for something to happen, but a warning is like okay, it's happening, let's get shelter," said Harrison Mcclintock, student at Indiana State University. 
A "watch" is issued when severe storms are possible near the watch area. It doesn't mean a severe storm will happen.
A "warning" means severe weather is happening now... Or could happen soon. When the National Weather Service issues a warning, it usually only take a few minutes before storms roll into the predicted area.
"Lead time between a warning and the first report of severe weather here in Indiana, it's about 12 to 14 minutes for severe thunderstorms and for tornados, for most tornado events, it's like seven to ten minutes lead time," said Sam Lashley, Warning Coordination Meteorologist at the National Weather Service. 
When a watch is issued, keep an eye on weather alerts for your area. Storms can turn dangerous very quickly. If you're under a severe weather warning, you should get to shelter immediately.
No matter what your plan is, it's important to stay prepared.
"I mean, we have flashlights, candles, all that kind of thing, but probably not the most prepared person in the world," said Kuenker.
Gather some of my most needed things. I would say at first, especially in the sense of a tornado. I'd try to find the lowest possible point, I guess, and the sturdier point of the building," Mcclintock said.
Storm team 10 has you covered in all kinds of weather. Be sure to download the Storm Team 10 weather app to stay up to date!
To find more information from the National Weather Service, go here.