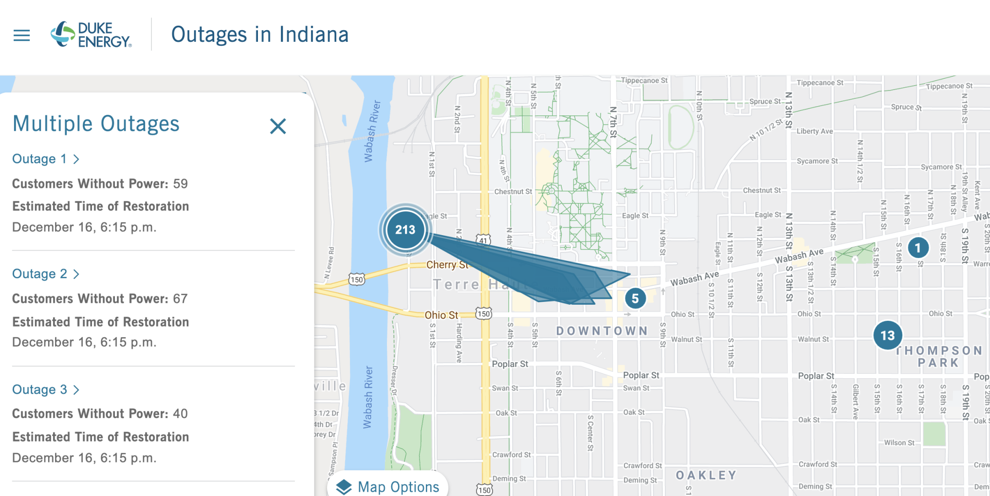 TERRE HAUTE, Ind. (WTHI) - Power has been restored to the section of downtown Terre Haute impacted by a Thursday afternoon outage.
Duke Energy crews worked into Friday morning to restore the power. Power was restored around 7:15.
Duke Energy said the issue started with an underground wire that went bad.
A Thursday afternoon post on the Terre Haute Police Department's Facebook page said there were underground fires.
The power issues impacted customers along Wabash Avenue from 9th Street to the Vigo County Courthouse, north to Cherry Street and south to Ohio Street.