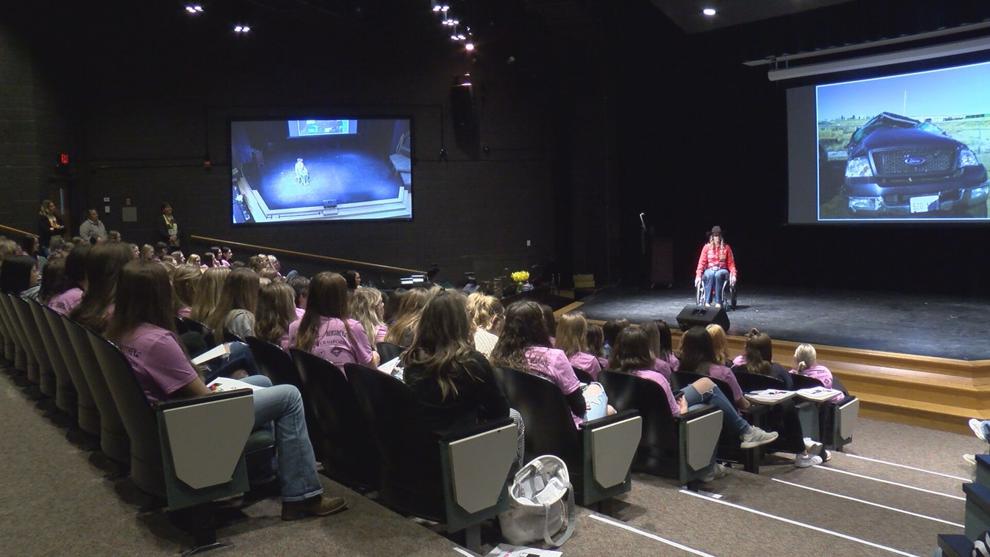 ROBINSON, Ill. (WTHI) - Young girls in southern Illinois gathered at Lincoln Trail College for an exciting and empowering conference.
Girls from 8 southern Illinois high schools gathered at Lincoln Trail College on Thursday.
The goal of the Women LEAD conference was to encourage young women to embrace their strengths, be confident, and not be afraid to dream big and reach their full potential.
Gracie Weger and Austin Fisher were one of the many I spoke with who have been looking forward to attending Thursday's event.
"We're all about women empowerment," said Weger.
"I love women empowerment. I think women don't get enough chances to be bosses," said Fisher.
Champion Barrel Racer Amberley Snyder was one of the speakers at Thursday's event.
Snyder was paralyzed from the waist down in a car crash.
She shared her story of struggle and triumph.
"Everyone is going to face something. Recognize you're allowed to have a bad day, but you always have to make the choice to continue to keep going and be happy and find that happiness through those diversities," said Snyder.
Following Snyder's story, the girls broke off into different groups to learn how to handle the curve balls life will throw.
The girls also had a chance to take a picture and talk with Synder about life and their goals.
Following the event, I asked Weger and Fisher what they learned and what advice they had for girls their age.
"Keep girl bossing," said Weger.
Fisher added, "keep girl-bossing, and don't let a boy or man ever hold you back from being your true girl-boss self!"
If you are interested in learning more about the Young Women LEAD conference, then click here.
You can read more about Amberley Snyder's story by clicking here.