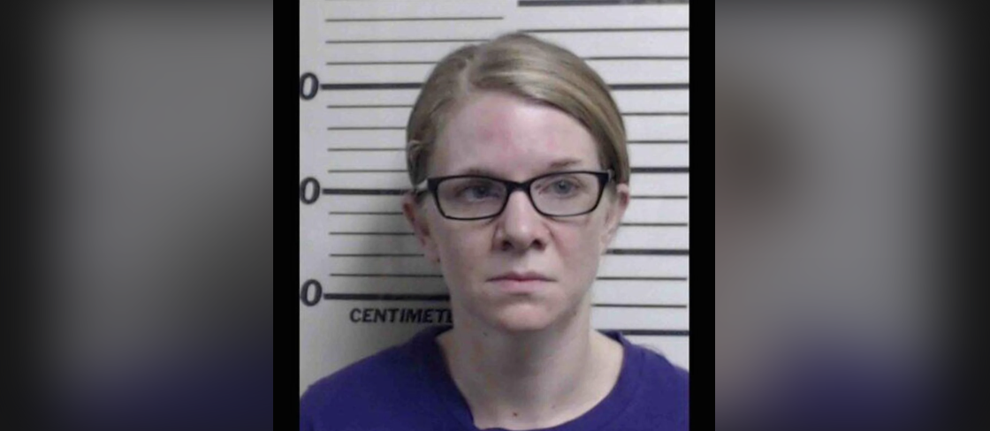 SULLIVAN COUNTY, Ind. (WTHI) - We have continuing coverage on a court case in Sullivan County.
In November, Josie Baker entered a guilty plea to theft. On Friday, Baker was sentenced to the maximum amount. Five years in prison. 
Baker entered a guilty plea after investigators say she stole money from her son, which came from the benefits after the death of his father. His father, Officer Rob Pitts, was killed in the line of duty in 2018 while investigating a murder on Vigo County's south side. Pitts was a Terre Haute police officer.
Here's what happened in the courtroom
It was a quiet courtroom as Baker was awaiting her sentence after being charged with theft - a class five felony.
Baker arrived early and sat in silence, shoulders shrugged and wearing a look of defeat.
She received the maximum sentence based on the plea agreement she negotiated on November 15.
Witnesses were brought to the stand to testify against Baker on Friday.
Pitts's mother spoke, and it was not until then that Baker showed any emotion.
Looking at Baker, she said, "you deserve everything you are going to get and more,"
Just before her sentencing, Baker asked to make a statement.
She walked over to the stand and said, "I just want to say I am sorry." Her statement was met with laughter.
Here's what investigators she did 
According to police, Huff "misused and misappropriated" $248,654.81 from her son's estate for self-gain. Huff was the guardian of the estate for her son.
This fund included money from Federal Fallen Officer Line of Duty Death Benefits, Indiana Public Employee Retirement Fund, and Social Security.
The initial tip of Huff misusing the money came from a family member of Officer Pitts.
We have continuing coverage on an ongoing court case in Sullivan County.
That family member told investigators Huff used the money to buy a Jeep and then get a repossessed vehicle back. A different family member says Huff bought a PT Cruiser with the money.
The investigation
In June of 2021, investigators talked with Huff's mother. They asked her about the checks Huff wrote to her.
She told police Huff bought a hot tub, a PT Cruiser, and repaid money she had previously borrowed from her. Huff's mother told investigators she wasn't aware that the money came from the line of duty death benefits.
Around that same time, investigators spoke with Huff's ex-husband. He had possession of a Jeep Huff bought. He claims he paid $8,000 to get the Jeep back after Huff failed to make payments on a title loan.
He told investigators Huff said she bought the Jeep with a tax refund.
A woman accused of stealing money from her son with fallen Terre Haute police officer Rob Pitts will be back in court next week.
Police said he seemed "genuinely surprised" when he found out that Huff was accused of buying the Jeep with the money from the benefit fund.
That same month, officials talked with Huff's ex-mother-in-law. She claims Huff stole her son's tools and their children's toys. She accused Huff of selling them for drug money.
 Huff's sister told investigators Huff had a drug problem, and it had been getting worse. She claimed Huff always had a spending problem and would often write checks that would bounce.