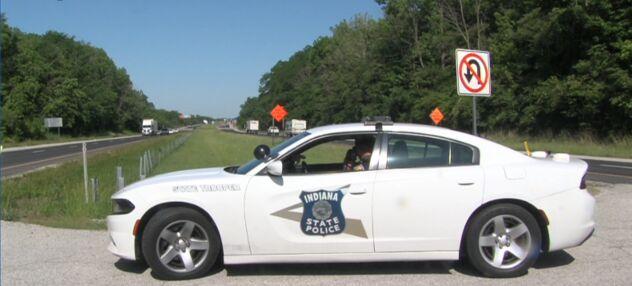 TERRE HAUTE, Ind. (WTHI) - The National Safety Council estimates that more than 400 people may die on United States roads this Memorial Day weekend.
That data is based on crash trends from the last six years during the same period.
Local police agencies will be even more present this weekend as part of the "Click it or Ticket" campaign.
Friday and Saturday will be two very busy travel days along Interstate 70 ahead of the Memorial Day Weekend.
News 10 went out with state police on a patrol as they crack down on distracted driving.
Sergeant Matt Ames of the Indiana State Police and his fellow officers are spending extra time on Interstate 70.
"We know that people are going to be getting out, they're going to be going to see their friends, they're going to be going to see their families, doing all the traditional things, and we know that we're going to see a lot more traffic on I-70 as people go to the race," Ames said.
Ames says aggressive driving, speeding, and driving while distracted or impaired can all have dangerous consequences.
"There's nothing worse than being a law enforcement officer having to go knock on a family's door and let them know that their loved one has been involved in an accident and that they're injured, or the worst part, that they've been involved in a fatal accident," Ames said.
He says the goal isn't to write a bunch of tickets but to make sure drivers are being careful and getting to and from their destinations safely.
"Every time that we make a traffic stop out here, we understand that we're impacting people's lives, whether that's financially if we issue them a citation, or whether or not we're just taking an opportunity to educate the driver about what they're doing wrong out there," Ames said.
Ames says while officers are patrolling more, they want you to have a fun and safe Memorial Day Weekend.