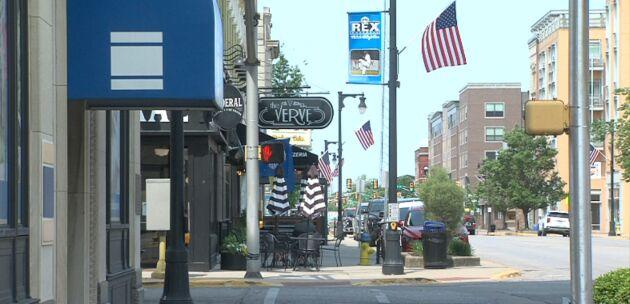 TERRE HAUTE, Ind. (WTHI) - Community leaders are saying this week could contribute to a record year for tourism in Terre Haute.
College graduations wrapped up not long ago.
Now, the Indiana State Firefighter Convention and Missouri Valley Conference baseball tournament are in town.
One local business owner says he's ready for the crowd.
Before the crowds rush in, Max Bedrava is getting ready to welcome guests into the Tree House Eatery and Drinkery.
He says he's ordered extra food, and alcohol and staffed more workers to prepare for the MVC tournament.
He says while he wants to see more customers, he also wants the sycamores to succeed.
"We want to see them win, bring another trophy to the community of course, so that's really important for us," Bedrava said.
David Patterson with the Terre Haute Convention and Visitors Bureau says lots of businesses are seeing a boost.
"We have a full house at the moment. All the hotel rooms are sold, we've even placed a few in other counties. The restaurants are busy, it's a busy day in Terre haute," Patterson said.
He says this is something that will end up benefiting the people in this area.
Patterson says it's been the busiest 1st quarter in 29 years, and tourism is 30% ahead of where it was this time last year.
"It's all tied together, really. None of it is not important. All of it means something to the residents here in Vigo County and Terre Haute," Patterson said.
Bedrava says a lot of the credit can be given to the student-athletes bringing people from all over the Midwest to Terre Haute.
He says he's thankful for this, and all the customers that walk through his doors.
"What they're doing, and they don't even realize it is they're advancing the community. And that's just A pluses all around," Bedrava said.
The goal for the convention and visitor's bureau is to have over $3 million in tourism this year.