TERRE HAUTE, Ind. (WTHI)- After 2020 canceled many Thanksgiving traditions, it seems many are getting back on track this year. This includes the annual Newport Thanksgiving Dinner at St. Patrick's Church in Terre Haute.
This tradition has happened for years. Volunteer Teresa Shaffer has deep ties with the dinner.
"My dad started it several years ago," Shaffer said. "I started serving here probably when I was ten years old. Then, my dad passed it down to my sister. And when my sister passed away, they named it after her."
The annual Ruth Marie Bower Newport Dinner has been a lifeline to many needy families in Terre Haute. The dinner serves a traditional meal and distributes many to-go orders in the community. Meals go to needy families and groups who may not be able to eat with family.
The event did not happen last year, but Shaffer said this break proved how important the event is to the community.
"We're definitely recognizing how important it is," She said. "Because this year, we probably have a thousand meals that will be delivering to people and that's not to mention anybody who might come here to have dinner at St. Pat's."
This dinner could not happen without volunteers. Many church members stepped up to prepare the meals and deliver them around town.
This was the first year mother Elaine and daughter Mary Kirkpatrick volunteered as delivery drivers. After just one delivery, they found the experience to be very rewarding.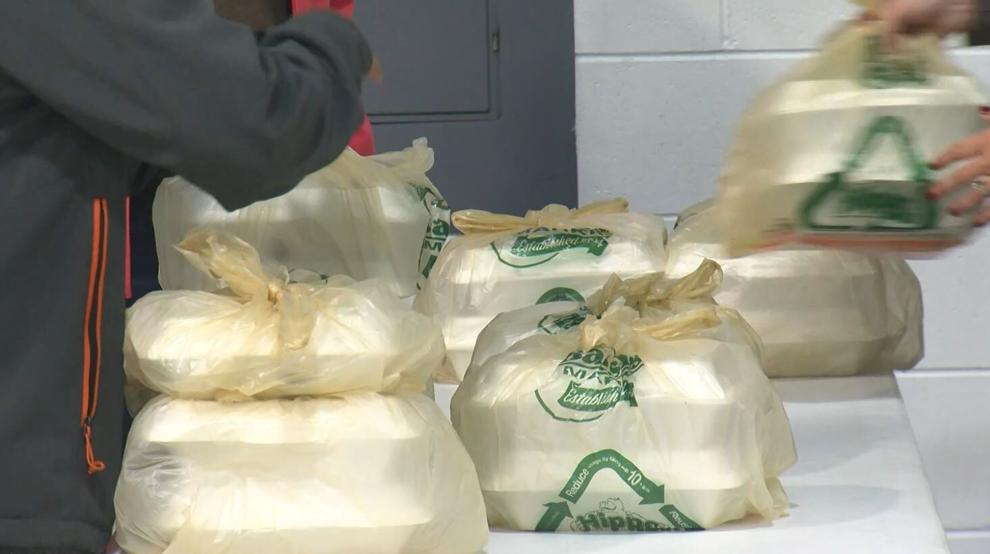 "By the time we had unpacked," Elaine Kirkpatrick said. "Basically most of the people that ordered meals were already down in the cafeteria area and saying thank you so much for bringing this."
Both Shaffer and the Kirkpatricks said this is what Thanksgiving was all about. Shaffer also said the event gave back to her church and family.
"It's something our family needs," She said. "This is something we need to come together and do. I think the parish enjoys doing it as well."