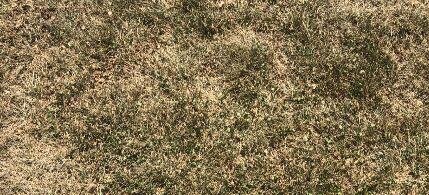 TERRE HAUTE, Ind. (WTHI)- According to Lawn Doctor consistent hot and dry weather can lead to moisture stress which can cause your lawn to go dormant.
The lawn will begin to turn brown in order to conserve water and nutrients.
yards can stay dormant for about 3-4 weeks without dying.
To prevent this from happening, your lawn needs to receive a little less than 1/3 an inch of water everyday in order to remain drought-resistant. You can also add fertilizer to help assist in recovery. You should water early in the morning and at night to get the best results. 
The co-owner of the Apple House, Ryan Cummins, says to invest in a sprinkler if you can.
"It would be pretty difficult without a sprinkler system to keep enough moisture on your lawn the good thing is your lawns will go dormant and stay viable for quite some time" shares Cummins.