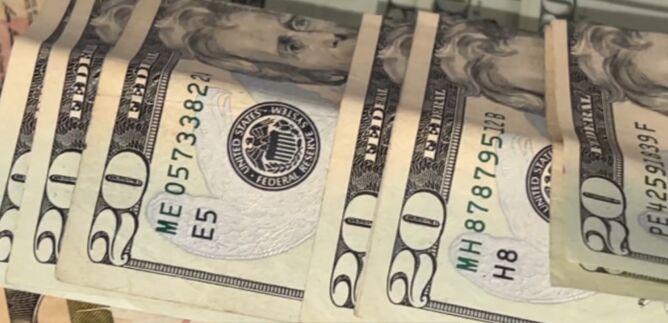 INDIANA (WTHI) - Indiana lawmakers will be discussing a plan to help combat inflation; one proposal could give you over $200.
There is some division within the GOP as to how taxpayers should get some inflationary relief.
One state Democrat wants a combination of GOP wishes.
But, people in the Wabash Valley say, they just want to get paid.
There are a couple of different ways you could soon see more money in your wallet.
Either a direct payment of $225, a tax suspension on utilities or other solutions could be on the way.
Tim Green lives in Terre Haute and says a direct payment would help him most.
"With the price of groceries and everything, everything's going up. Nothing's cheap anymore, and it would help feed a lot of families and kids that need it," Green said.
Republicans in the state House of Representatives agree.
Rep. Bruce Borders of District 45 says he wants to return the taxpayers' money back to them.
"What always bothers me is that, you know, when people look at the money we bring in as government money. It's not government money. It's money that's taken from a taxpayer's pocket," Borders said.
Indiana Senate Republicans say they'd prefer to do away with a tax on utilities.
Some worry that direct payments would contribute to the state's record-high inflation.
Would you rather get $225 from the state or a tax break on your utilities?
Tonya Pfaff, the Wabash Valley's only Democrat of Terre Haute said in a statement the state should give the $225 as well as suspend utility and gas taxes.
But people like green say, they just want the rebate.
He says that will be a good starting point to getting the economy back on track.
"Just hang in there, something's got to give eventually. Hopefully, we can get back to the good ole days where everything's coming back down a little bit lower and everything's supplied real good," Green said.
In Pfaff's full statement, she said, "The State of Indiana has a $6 billion surplus and we can afford to do help hard-working Hoosiers who need real relief now while also being fiscally responsible. We should give taxpayers a $225 rebate, suspend the state utility taxes and also suspend the gas tax hike. The bottom line is that Hoosiers are suffering and need help. This is their money, not the government's."