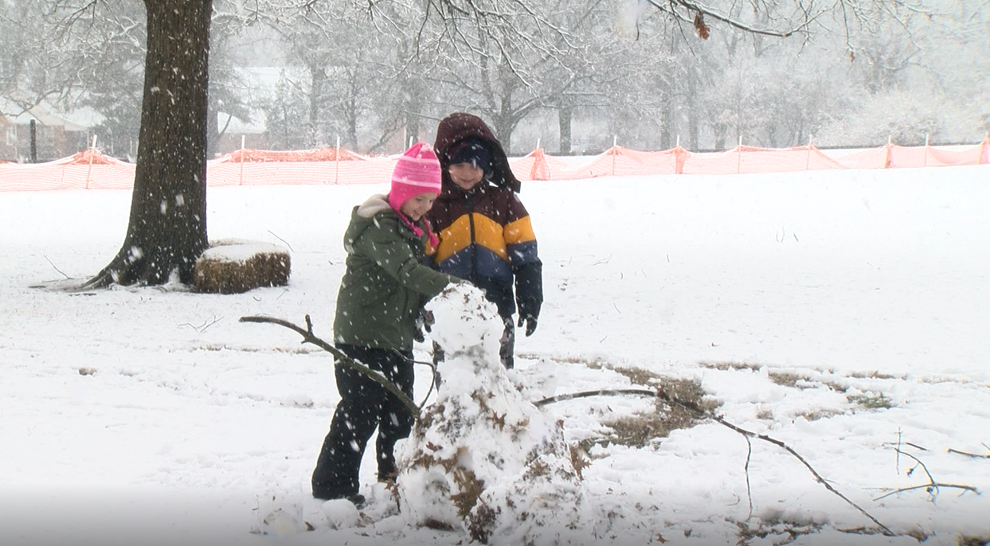 TERRE HAUTE, Ind. (WTHI) - Although the snow slowed a few people down this morning, it didn't stop kids from enjoying the day! We caught up with some kids who were out taking advantage of their day off. 
Ryler and Amaya Pitts were at Deming Park in Terre Haute. They were the first ones to go down the giant hill today.
When they needed a break from sledding, they built a snowman. His name? Fred. 
They said they were happy to have a day off from school, but they still got their homework done!
"Today we are gonna have some fun. We are going to sled and build some more snowmans! We are going to have so much fun," said Ryler!
It's back to reality for students tomorrow. So far, we have not received any closures or delays for tomorrow.
We will keep you updated.