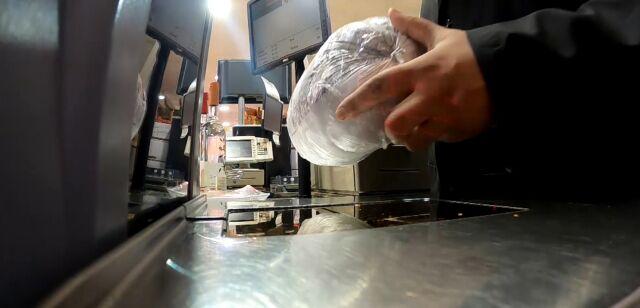 THE WABASH VALLEY (WTHI) - Just two years ago, Americans had the cheapest Thanksgiving in a decade.
As thousands of people prepare for this year's feast, they're running into much higher prices.
Some local shoppers are cutting back this year.
Lena Harvey says with prices of almost every Thanksgiving Day dish going up, she's having to make changes to her normal holiday plans.
"We're not really going extreme with Thanksgiving this year. Usually, you do like the big turkey kind of like what you see in movies and stuff, but we're doing something smaller," Harvey said.
For her, that looks like a smaller gathering with fewer people.
"Usually, we get together with like everyone, but it's kind of expensive and we're not really going all out just because things are so pricey," she said.
A recent study shows that you'll pay nearly $11 more for your meal this year.
Butter and margarine are up 34%.
Turkeys are up 17%.
If you have room for dessert, you'll pay 19% more.
Harvey says instead of focusing on the food, she's focusing on her family.
"I know times are tough right now, but just staying positive and happy. I mean, it's thanksgiving. You're thankful for what you have and you're thankful for the family that you're with," Harvey said.
She says she hopes cheaper years lie ahead.
"I do have hope that it'll get better. I'm pretty sure. I mean, we always have our ups and downs in the country. I'm sure it's just a down. You can't have your ups if you don't have your downs," she said.
Inflation isn't the only thing behind these rising prices.
Outbreaks of avian flu and rising costs of animal feed are also to blame.
One item that's actually less expensive this year is fresh cranberries.