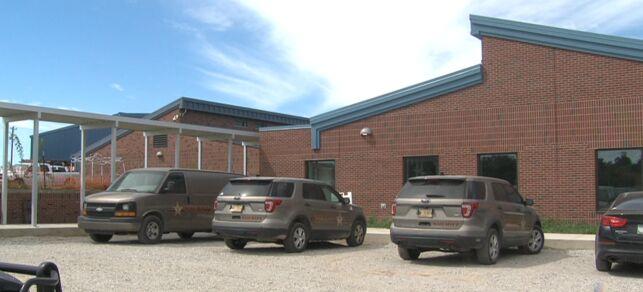 VERMILLION COUNTY, Ind. (WTHI) - One local sheriff's office is emphasizing the importance of mental health.
Sheriff Mike Phelps in Vermillion County is pushing for more mental health training among his and other departments.
He says while they try to help inmates with mental health challenges, it's important to help themselves as well.
Phelps says a lot of police and sheriff's deputies feel worried about seeking help with their mental health.
"There's this weird stigma that, especially cops, that if they're afraid that if somebody finds out that they went to get some mental help, that something's going to happen to their job," Phelps said.
He says one of his deputies had a positive impact on him.
After encouraging him to seek help, Phelps found out he had PTSD.
He says after getting some help, the difference was night and day.
"Looking at it from before I had the knowledge that I have now, I looked at it very differently. It was like you could just walk away and wash your hands of it, but in reality, you can't," Phelps said.
Phelps says it's a two-way street when it comes to mental health help in county jails.
He says seeking help yourself can help you feel better and do better at your job.
He also says knowing how to handle situations with inmates is also important.
Phelps says looking back on the steps he took seeking help, he feels like he made the right decision.
"I can say from experience it was well worth it. It was well worth what I paid for it, the time I spent with it I cans say two of us don't have nightmares anymore," he said.
Phelps says there are many different resources officers can take advantage of.