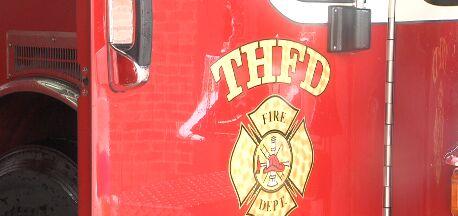 TERRE HAUTE, Ind. (WTHI)- Fire departments throughout the Wabash Valley are feeling the impact of the high gas prices.
They are responding to the issue by making some necessary changes. Fuel costs for fire-trucks have increased by 66% since February.
Although gas prices continue to rise, fire departments won't let that stop them from making runs.
The fire chiefs of the Terre Haute and Honey Creek Fire Departments say the price is hurting their departments, but there's not much they can do about it.
Both say they will be over budget this year due to high fuel prices. The fire chief for the Honey Creek Fire Department, Tom High, says they may have to cut back in some places to be able to afford fuel.
"We can't restrict making runs. I mean that's what we're here for but we may have to restrict training, we may have to restrict building inspections and things along those lines so we can keep the fuel available for the incident" shares High. 
The Terre Haute Fire Department has already made 5,400 runs this year. It only budgeted for about 12,000 runs and is on pace to make over 17,000. The department is scheduled to go over budget this year now that prices are so high.
"It's pretty much ridiculous being $5 a gallon so it's something that not one person can fix so we're gonna have to just deal with it" shares fire Chief Bill Berry. 
Departments may have to appropriate more money and reduce training and building inspections.
Chiefs say despite the challenges, nothing can stop them from doing their job.
"We have to take care of the public, that's what we're here for. If we get fire calls we're gonna respond. We're not gonna cut back on any of our responses, we never will" Berry says.