WAYNE COUNTY (WSIL) -- Wayne County State's Attorney Kevin Kakac has officially filed first degree murder charges against Ray Tate, the man accused of killing Deputy Sean Riley.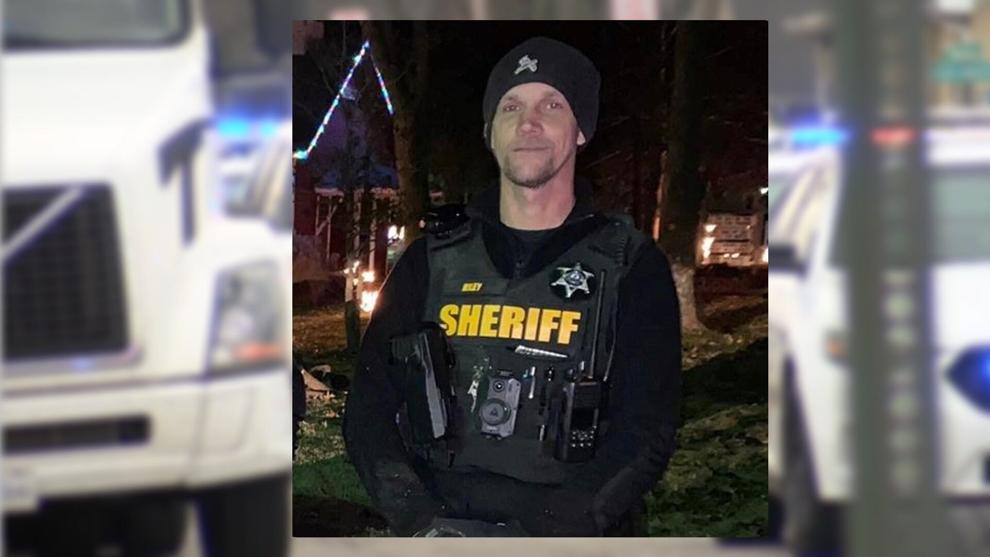 Bail for Tate was set at $5 million dollars on Thursday, but he is currently in the Clinton County.
Court documents show Tate is accused of shooting Deputy Riley multiple times Wednesday morning.
Around 5 a.m. Wednesday Deputy Riley was called for a "motorist assist" on Interstate 64.
Troopers say after a brief encounter with Tate, Deputy Riley requested emergency assistance.
When another officer arrived, they found Deputy Riley dead and his cruiser was gone. It was found abandoned a ways down the road.
Illinois State Police say Tate then carjacked a semi and held the driver against his will until they reached the QuikTrip in St. Peters, MO. 
While in Missouri, a series of carjackings, robberies and shootings occurred. Tate then traveled back into Illinois with a kidnapped victim in another stolen vehicle. That stolen vehicle was located at a residence in rural Carlyle.
Tate committed a home invasion and took the homeowner and the kidnapped victim hostage at a residence in rural Clinton County.
At approximately 1:42 p.m. ISP Special Weapons and Tactics (S.W.A.T.) operators were able to make entry into the residence and took Tate into custody. 
The homeowner and kidnapped victim was found uninjured. 
Official charges have not yet been filed there.
Tate had a video court appearance in Wayne County Thursday. He was appointed a public defender, and a preliminary hearing was set for January 25 at 1 p.m.