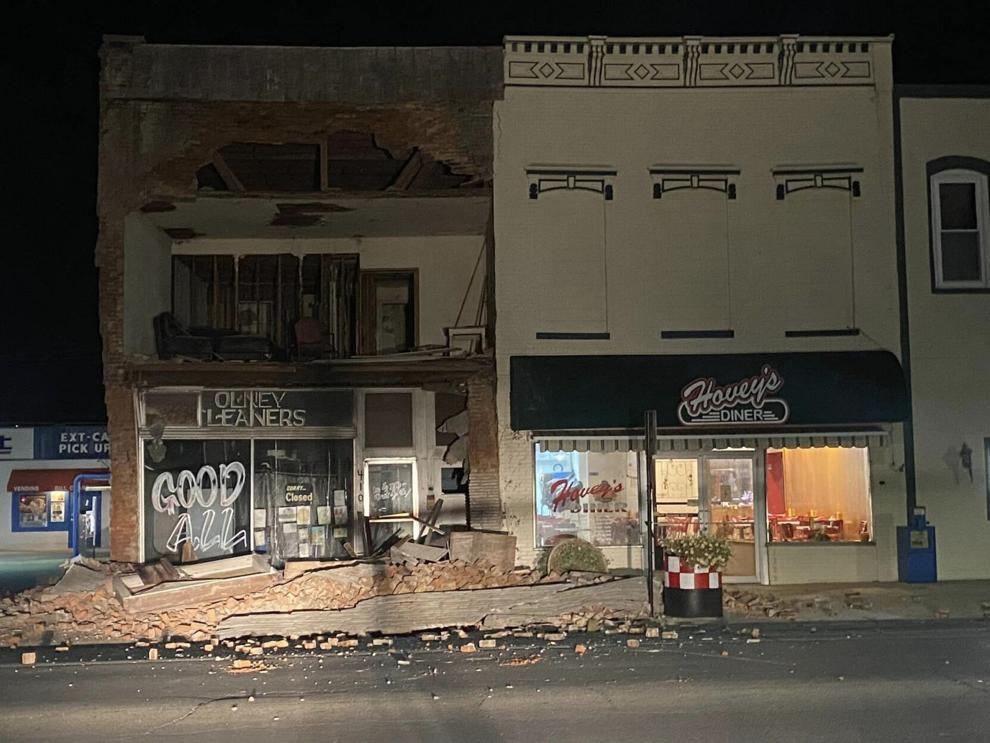 OLNEY, Ill. (WTHI) - News 10 is working to learn more information about a building collapse in Richland County.
The front of the Olney Cleaners building collapsed late Friday evening.
The building is located at 410 Main Street, next to Hovey's Diner in Olney.
Main Street between North Boone Street and North Morgan Street remains closed at this time. 
News 10 has reached out to the Olney Police Department and the Richland County Sheriff's Office for more information. 
We will update you once we learn more.