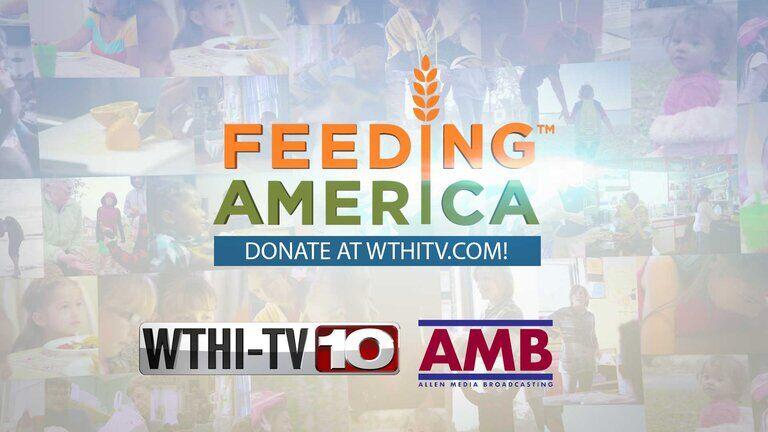 Millions of people could be turning to food banks to get their families through these difficult times. With your help, we can get food to local families in need and make sure no one goes hungry.
News 10, Allen Media Broadcasting, Feeding America, and our local food bank have partnered together to help collect donations now. Just click the DONATE link below to make a monetary donation, which will be used to purchase and distribute food through the Wabash Valley's Feeding America food banks.
Volunteers are also needed to help sort, package or distribute food. If you're interested in helping, just click the VOLUNTEER link below, and Feeding America will work with you to find a time and volunteer location that works for you.
No one should go hungry. If you or your family need food assistance, please click the FIND HELP link below to find local food assistance in your county.
---
---
News 10 has partnered with a food bank in the Wabash Valley to help make sure food gets to those who need it. The Feeding America food bank in our area is:
Terre Haute Catholic Charities Foodbank
430 N 14th 1/2 St.
Terre Haute, IN 47807
812-235-3424
www.archindy.org/cc/terrehaute/programs-foodbank.html
You can also reach out directly to the food bank in your county to donate, volunteer, or find help. Together, we can feed America and help our communities get through.